2016 TEDxProvidence Speakers & Emcees
EMCEES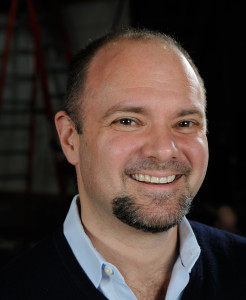 Curt Columbus – Artistic Director, Trinity Repertory Company
Curt Columbus became Trinity Repertory Company's fifth artistic director in January 2006. He is also the artistic director of the Brown/Trinity MFA programs in Acting and Directing.Prior to coming to Trinity, Curt lived and worked in the Chicago theater scene for almost twenty years. He was artistic associate of Victory Gardens Theater from 1989-1994, the director of the University of Chicago's University Theater from 1994-2000, and the associate artistic director of Chicago's Steppenwolf Theater Company from 2000-2005
---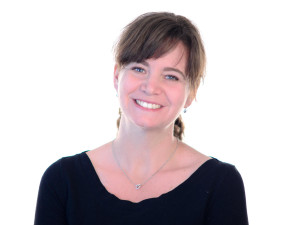 Elizabeth Stefanski – Chief Market Maker, Business Innovation Factory
Elizabeth Stefanski serves as the Chief Market Maker at the Business Innovation Factory (BIF).  Prior to joining the BIF team, Eli served as Executive Director of the Maine Women's Fund and the Chief Program Officer and Director of Operations at GlobalGiving, an international crowdfunding platform that connects investors and social entrepreneurs. She also spent five years running Ashoka's third generation programs, helping leading social entrepreneurs mature and diversify their business models.
---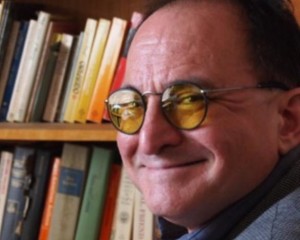 Torey Malatia – President, CEO, and General Manager, RI Public Radio
Torey Malatia is a leading figure in public media strategic thinking in the United States, and has written and lectured extensively about public media's role as a public trust. He has built programs of national resonance like This American Life, Wait, Wait . . . Don't Tell Me! (a co-production with NPR in DC) and Sound Opinions a pop music and culture critical review, and one of iTunes leading podcasts.
SPEAKERS














Mike Townsend – Tape Art Crew
Michael Townsend runs with the Tape Art Crew, a globally-recognized group of street artists that envelop buildings with massive ephemeral tape drawings. As a pioneer of the medium, he has been exploring the artistic and social applications of tape on the walls of cities, schools, healing centers, correctional facilities and corporations since 1989. When he is not slinging tape he is known to live in malls, transform tunnels into hidden civilizations, break video game leaderboards and turn abandoned buildings into dance studios.
---
Sokeo Ros - Performer
Sokeo Ros is a performance artist/arts educator that has been teaching and performing since he was in high school. He teaches basic improv comedy, writing and hip-hop dance and movement. Sokeo started touring and since 1999 and has been in 5 touring concerts nationally. His latest one is his solo show, From Refugee Camp to Project.
---
Kimberly Kowal Arcand - Visualization Lead for NASA's Chandra X-ray Observatory
Kimberly Kowal Arcand is the Visualization Lead for NASA's Chandra X-ray Observatory, which has its headquarters at the Smithsonian Astrophysical Observatory in Cambridge, Massachusetts. She is a leading expert in studying the perception and comprehension of high-energy data visualization across the novice-expert spectrum. She is an award-winning producer and director, and has co-authored three popular science books including her most recent "Light: The Visible Spectrum and Beyond." .
---
Yelitsa Jean- Charles, Founder & Creative Director - Healthy Roots
Yelitsa Jean-Charles is Founder & Creative Director of Healthy Roots, the first line of natural hair dolls empowering girls of color through diversity and positive representation. As a senior at the Rhode Island School of Design, Yelitsa identifies as a visual activist who utilizes art and design to address social issues. Through her work with Healthy Roots and as a Brown University Social Innovation Fellow, she brings light to the impact of colorism, internalized racism, and representation in media on all children.
---
Dr. Ehsun Mirza - Doctor, Artist, Activist
Dr. Ehsun Mirza was born and raised in Pakistan and migrated to the US in 1993. He attended Brown University and joined Kent Hospital's ICU in 2003. He is a doctor, yoga instructor, social activist, artist, photographer, a sounding board member for the The Providence Journal's race/discrimination committee, and he helped organize the first Muslim art exhibit to take place at Providence City Hall. His social activist work is inspired by political and religious extremism. He is currently working on a project in rural Thar desert called The Green School Project which works to resolve children's education and water issues in one sweep.
---
Meghan Kallman - Co-Founder, The Prison Op/Ed Project
Meghan Elizabeth Kallman teaches sociology at the Rhode Island Adult Correctional Institutions and, along with her students and the editors of RI Future, runs the The Prison Op/Ed Project. She is completing her PhD in sociology at Brown University; she also holds degrees from the The University of Chicago and Smith College. A musician, you can frequently find her about town,playing her trumpet with the Extraordinary Rendition Band.
---
Sydney Skybetter - Choreographer
Sydney Skybetter is a technologist, choreographer, and writer. His dances are regularly performed around the country, at locations such as The John F. Kennedy Center for the Performing Arts, and as a Founding Partner with the Edwards & Skybetter | Change Agency, he has consulted for The National Ballet of Canada and Barnes & Noble among others. He lectures on everything from dance history to cultural futurism, and is a frequent speaker at The Juilliard School, Dance/USA, and OPERA America. Sydney is also the founder of the Conference for Research on Choreographic Interfaces (CRCI), which convenes ethnographers, anthropologists, speculative designers and performing artists to discuss the choreography of the Internet of Things.
---
Perry Raso - Owner, Matunuck Oyster Bar/Matunuck Oyster Farm
Perry Raso, owner of Matunuck Oyster Bar, Matunuck Oyster Farm and Matunuck Vegetable Farm, is a new breed of aquaculturist who combines a love of farming with education, science, and a global environmental outlook. A passionate advocate for locally grown seafood and produce, his celebrated restaurant has earned nationwide recognition for its "farm to table, pond to plate" mission. He started the ocean state aquaculture education project to foster the acceptance of aquaculture locally and he has traveled to Southeast Asia and Africa to promote aquaculture and educate farmers on sustainable practices.
---
Nicholas Tragnark - Futurist, Hasbro Invention Labs
Nicholas Tragnark weaves a thread between the disciplines of art, design, science, engineering, business, and technology through product, play, and storytelling innovation as a Futurist at Hasbro, Inc.'s Invention Labs. Years of professional curiosity have lead him through 4 startup ventures, 8 industries, and 100+ studios and clients, ranging from building Transformers and Play-Doh creations, to software design based on neural connectome systems, to lunch conversations about lasers and painting with Astronauts.
---
Meg Sullivan - Executive Artistic Director, Manton Avenue Project
Meg Sullivan, MFA, is the Executive Artistic Director of The Manton Avenue Project, the mission of which is to nurture the unique potential of young people in Olneyville by unleashing their creative voices and uniting them with professional artists to create original theatre. As an artist, Meg creates and performs original multi-media works that explore issues of place, memory, and social justice. Her most recent piece, Veja Doolittle: the memorabilia tour is a multi-media solo performance about traveling along the line between self-determination and providence while searching for our possible lives. Meg is a company member of critically acclaimed Rude Mechs (Austin, TX) theatre collective, and she received her MFA in Performance as Public Practice from the The University of Texas at Austin in 2007.
---
Erminio Pinque - Founder, Big Nazo 
Since founding the puppet-sculpture-performance group BIG NAZO in the streets of Italy in the late 1980's, director, performer, and fabricator Erminio Pinque and his team of collaborating artists,larger-than-life-sized aliens, robots and animal hybrid characters have performed in thousands of parades, festivals, TV, street & stage shows throughout  the USA, Europe and Asia. Erminio also teaches "Creature-Creation" at RISD and forms creative working relationships with local community and student populations by hosting internships at the BIG NAZO LAB in Downtown Providence.
---
Kevin Robinson - X Games Medalist
Ten-time X Games Medalist and World Record Holder Kevin Robinson has used his 20 year professional bike career to create a platform to spread awareness about kindness, perseverance, and balance to people around the country. Whether spreading kindness through his non-profit organization, the K-Rob Foundation, or visiting schools to teach students the importance of following your dreams, Kevin delivers his high energy inspiration through real life stories of success and failure.
---
Sierra Barter - CEO & Co-Founder, The Lady Project
Sierra Barter is the CEO & Co-Founder of the Lady Project, a non-profit organization that connects, inspires and showcases awesome women doing amazing things through events, membership and community engagement. Founded in 2011 to take on the "Old Boys Club," the Lady Project has grown to 15 chapters nationwide and over 1,200 members. Ms. Barter serves on Mayor Elorza's Millennial Task Force, the Board of Directors for Girls on the Run RI and is an advisor to the Millennial Professional Group of RI. She lives on the East Side of Providence with her two short legged dogs.
---
Richard Culatta - Chief Innovation Officer of Rhode Island
Richard Culatta is a leader in the field of educational innovation and has experience in K-12, higher education, and workplace learning environments. As the Chief Innovation Officer of Rhode Island, Richard works with government and private sector to share innovations from Rhode Island with the rest of the country. Previously, he served as Director of the Office of Educational Technology for the U.S. Department of Education, as an education policy advisor to US Senator Patty Murray, and as Chief Technology Officer for CIA University.
---
Janice O'Donnell - Former Executive Director at Providence Children's Museum
Janice O'Donnell served as Executive Director at Providence Children's Museum from 1987 through 2014. She now directs Providence PlayCorps for the City of Providence Parks and Recreation Department, is a founding member and spokesperson for Recess for Rhode Island, and consults for several child-centered organizations. As a Rhode Island Foundation Leadership Fellow, Janice studied playwork, the art of supporting children's free play without directing it, and applies playwork techniques in her work in inner-city parks. Her driving passion is awe of children's creativity, resourcefulness and curiosity.
---