Team
TEDx Providence has a small but fierce team of volunteers working to make it a reality.
Peter Haas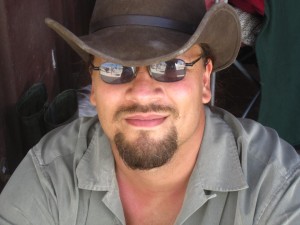 Peter is the Associate Director of he Humanity Centered Robotics Initiative at Brown University. Prior to working in robotics Peter was an active voice for poverty issues, speaking at the World Bank, Harvard, MIT and other forums on technology, entrepreneurship and SME finance. His work with AIDG was featured in Fast Company, Popular Mechanics, NPR and Forbes. He has served as a judge for the EPA's People, Prosperity and the Planet competition. He was a 2006 Echoing Green Fellow, a 2008 Waldzell Institute Architect of the Future, a 2009 TED Global Fellow and a 2010 TED Senior Fellow. Watch Peter's TED Talk: 
Haiti's disaster of engineering.
Michael Gazdacko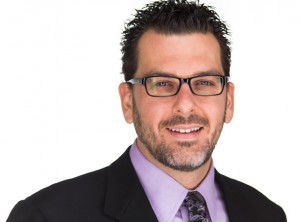 Michael is the Director of Development and Operations for Urban Smart Growth, a Los Angeles based Real Estate Development and Management company specializing in the re-purposing historic structures. He is responsible for all East Coast Projects including the successful Hope Artiste Village (Pawtucket, RI) and Greystone Lofts (North Providence, RI) redevelopments. Michael is on the board of the Pawtucket Foundation, PechaKucha Night Providence (founder/president emeritus), and in 2015 Michael was appointed to the Providence City Plan Commission. In addition, Michael volunteers with other organizations in the greater Providence Area such as PPS, the WBNA, and Farm Fresh RI. Michael is an avid runner and enjoys reading, cooking, music, traveling new places, and watching films in his free time.
Caroline J. Mailloux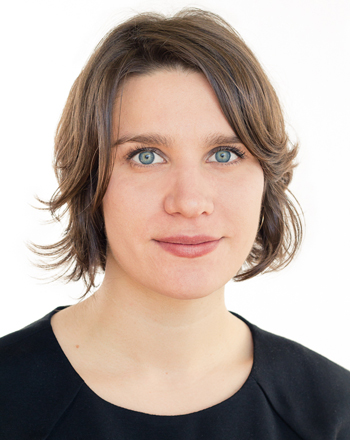 Caroline is a connector, capacity builder, and explorer whose work and service lay at the intersections of organization development, design, storytelling, social innovation, system building, design, and entrepreneurship. She has worked and studied in more than 30 countries around the globe but is proud to call Providence home. Caroline is a graduate of Brown University's Development Studies program and has completed fellowships at Jagiellonian University in Krakow, Poland and at the Harvard Kennedy School of Government. When she's not at her desk, on a mountain, or on her road bike, you'll find her volunteering with social enterprises all over the city.
Jim Nellis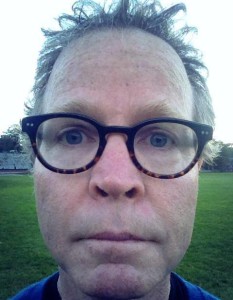 Jim is the founder of RI FOOD FIGHTS, a social media driven event marketing business that hyper focuses on the Rhode Island food community and the businesses within it. RIFF events draw into the 1,000s and highlight over 100 local businesses.
Jim spent 25 years in investment banking prior to moving to RI and has been involved in numerous startups here. He serves on the boards of the Wolf School, West Broadway Neighborhood Association and Providence Speaker Society (hosts of TEDxProvidence).
TEDxProvidence is brought to you by the Providence Speaking Society. Their Board of Directors are as follows:
President Caroline Mailloux, Secretary Peter Hass, Treasurer Tobias Lederberg, Esq., Director & General Council Jim Nellis, Director
About TEDx, x = independently organized event
---
In the spirit of ideas worth spreading, TEDx is a program of local, self-organized events that bring people together to share a TED-like experience. At a TEDx event, TEDTalks video and live speakers combine to spark deep discussion and connection in a small group. These local, self-organized events are branded TEDx, where x = independently organized TED event. The TED Conference provides general guidance for the TEDx program, but individual TEDx events are self-organized. (Subject to certain rules and regulations.)
Learn more about TEDx here »
About TED
---
TED is a nonprofit organization devoted to Ideas Worth Spreading. Started as a four-day conference in California 25 years ago, TED has grown to support those world-changing ideas with multiple initiatives. The annual TED Conference invites the world's leading thinkers and doers to speak for 18 minutes. Their talks are then made available, free, at TED.com. TED speakers have included Bill Gates, Al Gore, Jane Goodall, Elizabeth Gilbert, Sir Richard Branson, Nandan Nilekani, Philippe Starck, Ngozi Okonjo-Iweala, Isabel Allende and UK Prime Minister Gordon Brown. The annual TED Conference takes place in Long Beach, California, with simulcast in Palm Springs; TEDGlobal is held each year in Oxford, UK. TED's media initiatives include TED.com, where new TEDTalks are posted daily, and the Open Translation Project, which provides subtitles and interactive transcripts as well as the ability for any TEDTalk to be translated by volunteers worldwide. TED has established the annual TED Prize, where exceptional individuals with a wish to change the world are given the opportunity to put their wishes into action; TEDx, which offers individuals or groups a way to host local, self-organized events around the world; and the TEDFellows program, helping world-changing innovators from around the globe to become part of the TED community and, with its help, amplify the impact of their remarkable projects and activities.
Learn more about TED here »
Follow TED on Twitter at
twitter.com/TEDTalks
, or on Facebook at
www.facebook.com/TED
.