2014 TEDxProvidence Speakers & Videos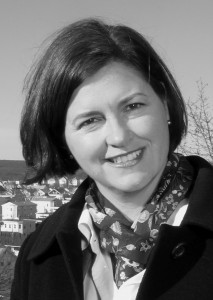 Gayle A. Corrigan – Housing Advocate @RIHousing
Gayle Corrigan first stepped into Central Falls City Hall in February, 2011 as a volunteer hoping her turn-around experiences in Russia and the US might be of some use to the beleaguered municipality. She left Central Falls City Hall in April, 2013 having played a principle role in leading the City though the receivership and bankruptcy and back to financial stability. She has Bachelor's degrees in Russian and political science from the University of Rochester, a MBA in accounting from Boston University, is currently the deputy director of Rhode Island Housing, and serves on several Rhode Island non-profit boards.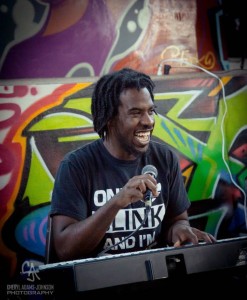 Justin Davis – Performing Artist
Justin Davis is a multi-talented performing artist who specializes in music, dance, and poetry. In 2011 Davis became cofounder and president of SPOKEN, a Rhode Island College student club for spoken-word poets and other artists. He also performs original songs and covers before live audiences throughout the State of Rhode Island and teaches dance throughout Rhode Island and Massachusetts. A youth development major with minors in dance and jazz studies, Davis hopes to integrate literacy with the arts. He envisions a program where theater students learn to write scripts, spoken-word poets learn to write poetry, musicians learn to write lyrics and choreographers learn to write about their concepts.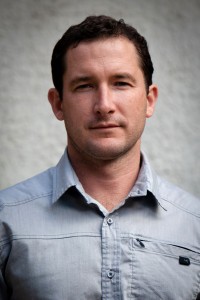 Damian Ewens – Education Entrepreneur @damianewens @Achievery100
Damian Ewens is the CEO of Achievery, a global platform for recognizing and verifying new and emerging skills, standards, and credentials. He holds a Master of Arts in Education (Mathematics) from Stanford University and taught in grades 6-12th in some of the most innovative schools in the country. After teaching, he worked closely with the founders of Big Picture Learning, an international system of schools based on personalization and real world learning, where he supported overall strategic initiatives. Prior to Achievery, he led the development of one of the first credit-bearing afterschool systems in the country as the founding Director of the Hub, the high school initiative of the Providence After School Alliance. Damian lives in Rhode Island with his wife, Stephanie Alvarez Ewens, and their two daughters.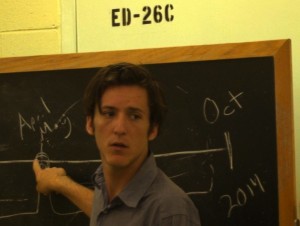 Nick Horton – Prison Reformer @OpenDoorsRI
Nick Horton is a Program Coordinator at OpenDoors, an organization that provides services and advocacy to people that have been in prison. He coordinates 9 Yards, an innovative prisoner reentry pilot-program. 9 Yards provides comprehensive, long-term support in order to end the cycle of crime and incarceration. The project is a controlled study, seeking to demonstrate the potential for dramatic rehabilitation and social benefits with sufficient investment. Previously, Nick ran the OpenDoors campaigns for probation revocation reform, ending court-debt related incarceration, and marijuana decriminalization.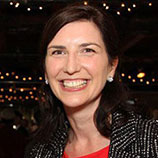 Adrienne Gagnon – Maker Educator @adriennegagnon @downcitydesign
Adrienne Gagnon co-founded DownCity Design in 2009 to help people design and build solutions for their communities. Hundreds of youth have since participated in DCD programs, using the tools of design to create small-scale civic interventions that pack a big punch. Adrienne was recently awarded the 2013 Rhode Island Innovation Fellowship for her plan to dramatically expand access to design education for RI students and teachers. In addition to her work with DownCity Design, Adrienne currently serves as an adjunct faculty member in RISD's Department of Architecture, where she teaches a course on socially engaged design. Prior to taking on the role of Executive Director for DownCity Design, Adrienne served as the Education Director for Providence CityArts for Youth. She has also worked as a curator of contemporary art for the San Francisco Museum of Modern Art and the UC Berkeley Art Museum, and was the director of a gallery exhibiting the work of local emerging artists in San Francisco. She graduated magna cum laude from Yale University and received her MA in Art and Design Education from Rhode Island School of Design.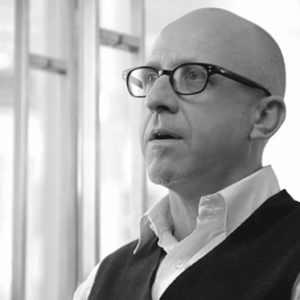 Martin Keen – Industrial Designer
@martinkeen @Focalupright
An innovative leader in industrial design, serial entrepreneur Martin Keen is the founder of the socially-conscious KEEN® Footwear and, more recently, the award-winning Focal Upright Furniture. His love of sculptural form, structures found in nature and competitive sailing inspire his design aesthetic, helping him create many of the market trends and innovative products in use today. Originally from the UK, Martin holds a degree in Industrial Design from the Ohio State University.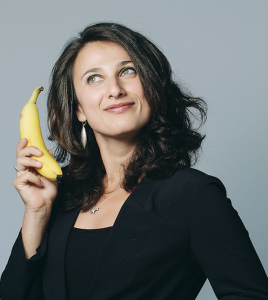 Valeria Khislavsky – Play Facilitator @valbrains
Val is an entrepreneur, designer and excitable generalist. She believes that play and work are not separate and opposite, but that each informs and supports the other. Both are equally important in creating dynamic, purposeful work and life.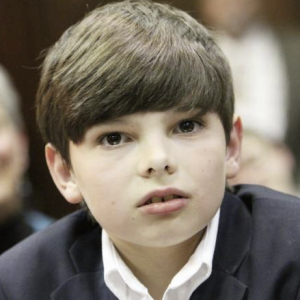 Matthew Lannon – Marriage Equality Advocate
A fierce advocate for social justice, Matthew Lannon is a 13 year-old 8th grader at the Providence Country Day School.  Politics have always been of interest to Matthew. At age 12, when he learned his moms planned to testify at the State House in support of marriage equality, Matthew was immediately determined to add his voice to the many others demanding change. The Providence Journal followed Matthew's Senate Judiciary testimony, producing a video that went viral, being featured on the Huffington Post, AOL Homepage, and numerous local, national & international news outlets, reaching over 100,000 views.  Matthew's message to "choose love" became a familiar refrain in the fight for marriage equality.  Matthew lives with his two moms, two dads, big sister Alicia and three dogs in Providence.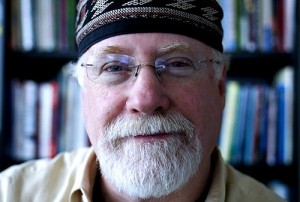 Dennis Littky – Learning Designer @Dennis_Littky @bigpiclearning
Dennis Littky is the co-founder and co-director of Big Picture Learning, based in Providence, RI. Big Picture Learning "designs innovative learning environments, researches and replicates new models for learning, and trains educators to serve as leaders in their schools and communities." Big Picture is the force behind the Met School in Providence, a high school where students follow their own interests in planning projects through which they learn their chosen subjects. When knowledge in another discipline becomes necessary, the students have access to teachers to help them learn the additional piece. Thus, they achieve a multi-disciplinary education, and, more importantly, they learn how to think. About five years ago, Littky began applying the same approach to college students—mainly those whose educations had been interrupted—through College Unbound. In this program, students plan their projects, with the difference from the high school being that their actual jobs are integral to the projects. Then, when a project is complete, the student is granted college credit from a partnering university, at present only SNHU and Charter Oak State College.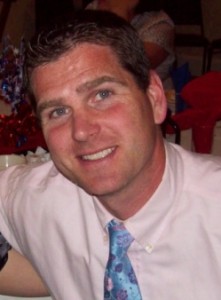 Don Miller - Principal @dmiller212001 #EdchatRI
Don Miller has been an educator for over 18 years and an administrator for the past twelve. As anyone who has worked with Don Miller can attest, he inspires those around him through his passion for improving the lives of students, teachers, and members of his community. During his tenure as principal of Shea High School, a transformation school, graduation rates have improved significantly, from 67 percent for to Class of 2011 to 83 percent for the Class of 2013 – three points above the state average. Don is a co-founder of RESPECT (Reaching Everyone So People Enact Change Together).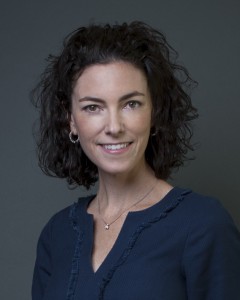 Dr. Alyson McGregor - Women's Health Pioneer @mcgregormd @GoWomensHealth
Alyson J. McGregor MD is co-founder and director for the Sex and Gender in Emergency Medicine (SGEM) Division (formerly Women's Health in Emergency Care) within the Department of Emergency Medicine at Warren Alpert Medical School of Brown University whose aim is to establish research and educational endeavors that promote sex- and gender-specific medicine and women's health as they relate to emergency care. Dr. McGregor received her medical degree at Boston University School of Medicine and residency training at Brown University where she continues to work as an attending physician at RI Hospital Emergency Department. Dr. McGregor is currently an Assistant Professor of Emergency Medicine and also serves as co-director for the SGEM Fellowship and co-founder of the national organization Sex and Gender Women's Health Collaborative.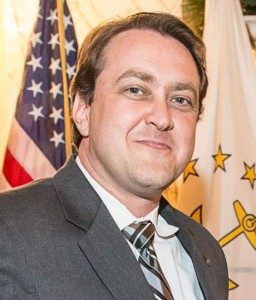 Mike Ritz – Civic Engagement Champion @MikeRitz @LeadershipRI
Training language instructors from multiple cultures while studying applied psycholinguistics at Compania Linguistica in Mexico City sparked Mike's ongoing field research in what has become his lifelong interest -- human behavior and communication. Over the past 20 years, Mike served as a Tri-lingual interrogator in the US Army, established his first corporation by the age of 25, motivated people to excel at his fitness Boot Camps in Boston and Philadelphia, and served as the New England Regional Manager for an international health care company based in the United Arab Emirates. A former on-call analyst for CNN, Mike has been interviewed hundreds of times for TV, radio, newspapers and magazines. He has participated in nine documentaries in the past 10 years; one won an International Emmy. After serving two years on Leadership Rhode Island's Board of Governors, Mike became the Executive Director in 2009. In 2012, in a volunteer capacity, Mike was appointed by the Secretary of Defense as the RI State Chairman for the Employer Support of the Guard & Reserve (ESGR) and, in October 2014, will simultaneously serve as a member of the Executive Advisory Subcommittee (ESGR's national board). Mike is also a member of the Board of Trustees for the Rhode Island Historical Society.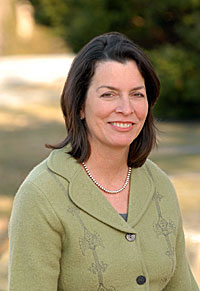 Hon. Elizabeth Roberts – Health Care Champion
@LtGovRoberts
Hon. Elizabeth Roberts spent over a decade distinguishing herself as one of Rhode Island' s most respected advocates for quality, affordable health care for every family and built a statewide reputation for being a tireless leader on health and medical issues. Throughout her career, she has been a leader in economic development and job growth, pushing for cleaner air and water, stronger schools, and increased attention to our disaster preparedness. Roberts served in the Rhode Island State Senate from 1997 to 2007 and received the second highest rating in the General Assembly from Common Cause, Rhode Island' s premier government reform organization.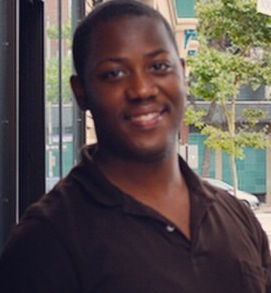 Julius Searight – Chef, Social Entrepreneur @FoodForGood
Julius Searight is a local chef fighting to end hunger in his own community one plate at a time. He is the founder and director of the nonprofit Food4Good, a mobile soup kitchen & social conscience food truck. Julius is a 2014 Johnson & Wales Shark Fest Pitch Competition winner, 2012 Startup Weekend winner, and 2014 contestant on the Food Network's Great Food Truck Race. He is a graduate of Johnson & Wales University and alumni of AmeriCorps.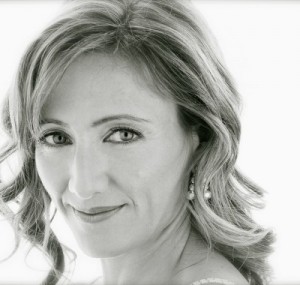 Jen Hetzel Silbert – Education Champion @jhsilbert @Learning401
Jen is the founder and curator of
Learning401
, a nonprofit platform for storytelling that is shifting the education conversation - one powerful learning story, one area code, at a time. She has an unshakable belief that people can create anything they set their mind to, that we're all architects of the future. A skilled facilitator, she knows the art and neuroscience of getting diverse perspectives to think and talk differently.  Jen is a serial mentor to youth and start-ups from Providence to South County and serves on the board of
Social Enterprise Greenhouse
. In addition to Learning401 curation, Jen is an organization development consultant to
Spartina Consulting,
which takes her facilitation and design planning to schools, community organizations, Fortune 500 board rooms, and rural African and Amerindian villages. At home Jen is a soccer and karate mom to her two stronghearted daughters.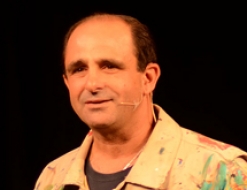 Jeffrey Sparr – Mental Health Advocate @JeffSparr @PeaceLoveRI
PeaceLove co-founder Jeffrey Sparr is a father, husband, mental health advocate, teacher, and self-taught artist. Above all, Jeff is a survivor, battling Obsessive Compulsive Disorder (OCD) much of his life. PeaceLove was created to be the first positive symbol and movement for the mental health community to rally behind. Five years ago, Jeff painted an image that had deep personal meaning to him—the simple combination of the peace symbol and a heart, signifying peace of mind and love in your heart. He called it PeaceLove. It's Jeff's dream that the PeaceLove symbol will one day do for the mental health community what the yellow wristband and LIVESTRONG have done for the cancer community. Jeff has shared his story with diverse communities including NBC Nightly News, The Discovery Channel, NPR, Hallmark, Zappos.com, LIVESTRONG, TEDx and Ohio State University.