2013 TEDxProvidence Speakers & Videos
Rick Benjamin
is the recently appointed state poet of Rhode Island and an adjunct assistant professor of environmental studies and public humanities at Brown University. Benjamin has dedicated much of his career to the intersection of poetry and community service, a relationship he incorporates into "Poetry and Community Service," a course he teaches at Brown and other schools. Benjamin lectures at the Rhode Island School of Design, is on the faculty of the MFA Program in Interdisciplinary Arts at Vermont's Goddard College, and serves as an arts mentoring fellow with New Urban Arts. He is the author of the collections Passing Love: Poems (2010) and the forthcoming Floating World: Poems, both from San Francisco's Wolf Ridge Press. He also edited Love, Loss, Life: The Epoch Poets (2011) and Words from Mothers: Poems from Project Hold (2009). Benjamin also has served as statewide director of Rhode Island River of Words and associate director of Project 540, led workshops at the West End Community Center and at Epoch, an assisted living center in Providence.
Umberto Crenca
is a visual artist and founder and artistic director of AS220, a nonprofit arts organization established in 1985 to provide a local forum and home for the arts, and dedicated to supporting and presenting unjuried and uncensored visual art, music, and performing arts. Over twenty seven years, the organization has grown to become a powerful presence in the Downtown Arts and Entertainment District and includes artist live/work and studio spaces, the AS220 Youth Program, AS220 Industries (Printshop, Fab Lab, and Media Arts), six galleries, a performance space, a restaurant and bar, and a theater and dance complex, spread out over three buildings. Bert puts the AS220 mission into practice every day in his commitment to the idea that the arts are transformative.
Twitter: @AS220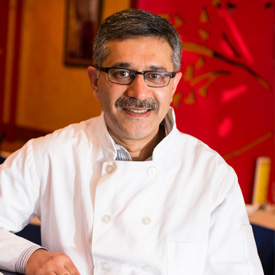 Sanjiv
Dhar
is a professional chef and owner of Kabob & Curry and Rasoi. Chef Dhar was initially taught to cook by his grandfather, but qualified and trained in Austria, India, and the US. Since 1990, his flagship restaurant Kabob & Curry has been awarded numerous accolades. His newest creation, Rasoi ("kitchen" in Hindi) melds modern ingredients with traditional cuisine from India's North, South and coastal regions. Sanjiv is a speaker, chef, instructor, author and a cooking show host on television.
Twitter: @kabobandcurry | @RasoiRestaurant
Davide Dukcevich
is the co-owner of Daniele, Inc, a Rhode Island based maker and distributor of charcuterie. They use meat supplied by American family farms and sell both locally and internationally. Davide runs the business with his brother Stefano, the third generation of Dukcevich family to continue the gourmet food legacy. The brothers recently contracted local farmers to raise hogs according to their specifications and had students from Rhode Island School of Design create the labels for their newly launched local line. They will sell the line at local stores and farmer's markets along with recipes made by chefs at Johnson & Wales. Their goal is to brand Rhode Island "Food Valley", bringing recognition to the state's culinary dynamism.
Twitter: @DanieleInc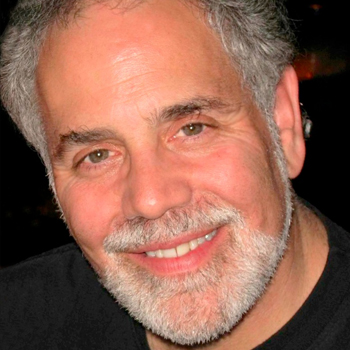 Barnaby Evans
, creator and Executive Artistic Director of WaterFire Providence, is an artist who works in many mediums, including site-specific sculpture installations, photography, film, garden design, architectural projects, writing and conceptual works. In addition to museum works, one of his concerns is the revitalization of public space and the creation of new civic rituals. His work explores issues of ritual, metaphor, and beauty and addresses our perception of space, time and place. WaterFire Providence has been an evolving project of Evans beginning with its first version in 1994 in Providence as First Fire to celebrate the  First Night Providence's 10th anniversary. With hundreds of volunteers and the broad support of the community, Evans established WaterFire as an on-going installation in 1997. Evans' work is recognized internationally as a defining example of the emerging focus on creative placemaking, a growing concept in contemporary urban theory.
Twitter: @WaterFireProv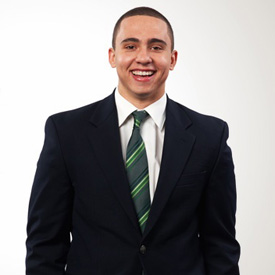 Khalil Fuller
is a young social entrepreneur with a passion for driving positive change in education. Growing up through adversity in Los Angeles, he witnessed his best friends become disengaged from school, especially from math, and he vowed to do something about it. His organization, NBA Math Hoops, makes math fun for youth and keeps them engaged and on-track. He attended Brown University, where he studied Education and Social Innovation and was a member of the Men's Rugby Team. Khalil is an African American National Merit Scholar, an Echoing Green Black Male Achievement Fellow (the youngest Echoing Green fellow in the organization's 25 year history), and a winner of MassChallenge - the world's largest startup competition. Khalil has been honored by Ebony for "Manifesting Youth Leadership Now" and has been named to the Under30CEO list for the Greater Boston Area. The Washington Post's "The Root" named Khalil one of the nation's "Young Futurists".
Twitter: @khalil_fuller | @NBAMathHoops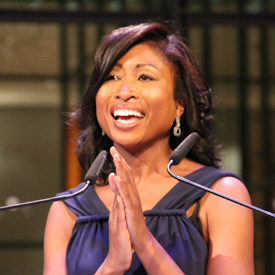 Angela Jackson
is the founder and executive director of the Global Language Project, an educational movement that seeks to equip disadvantaged public-school students with the skills to compete in a globalized world and work force by helping them to develop functional proficiency in a language other than English. She was most recently head of New Channels Marketing at Nokia, responsible for managing the North American marketing and strategic-partnership development for Nokia's Nseries brand. In addition, Angela sat on a cross-divisional, global team that outlined Nokia's best practices for improving profitability and increasing market share in Asia. Angela joined Nokia from MTV Networks, where she served as Director of Retail Development. Prior to MTV, she worked with Nickelodeon Networks in their Consumer Products Division, and for Universal Studios in various capacities including marketing and sales. Angela is fluent in English and French. She is a graduate of the University of Missouri-Columbia, with Bachelor's degrees in Journalism and History.
Twitter: @angjack | @GlobalLang
Emily Jodka
is one of the co-founders of New Urban Farmers. She received her undergraduate degree in Graphic Design and New Media from Johnson & Wales University. Currently Emily mixes her technology skill with her passion for growing food, flowers and all plants. As a member of the New Urban Farmers she hopes to help create urban food system that will help eradicate food deserts in Rhode Island. She hopes through her efforts that social barriers will be broken and healthy safe food will be plentiful for all.
Hilary Jones
is the executive director of Girls Rock RI, a volunteer-based non-profit that uses music creation and critical thinking to foster empowerment, collaborative relationships, and the development of healthy identities in girls and women. She previously held positions at Healthy Kids Rhode Island, the RI Department of Health and Day One. Jones received her Ph.D at the University of Rhode Island and her undergraduate degree at Minnesota State University. As a child, Hilary always loved music, played the guitar, bass, sings and was in a band.
Twitter: @hilarybjones | @GirlsRockRI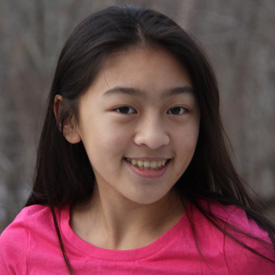 Cassandra Lin
, is a high school student from Westerly, RI, whose work founding Project Turn Grease into Fuel (TGIF) has been recognized by the United Nations. TGIF is a sustainable program that recycles waste cooking oil from residents and restaurants and has a refiner convert it into biodiesel fuel. To date, Project TGIF has helped collect over 138,000 gallons of cooking grease, generated over 110,000 gallons of biodiesel, which has helped offset over 2 million pounds of carbon dioxide emissions as well as helped heat the homes of 210 families in Rhode Island and Connecticut. Cassandra was named one of the Top Ten Volunteers of Year by the Prudential Spirit of Community Awards in 2011 and a Hasbro's Community Action Hero in 2012. Cassandra was selected as one of the 25 Most Powerful and Influential Young People in the World by Huffington Post and as one of three Young Wonders by CNN Heroes.
Terry Nathan
is the President and a member of the board of trustees of the International Yacht Restoration School (IYRS). IYRS is an internationally recognized experiential learning institution, with locations in Newport and Bristol, RI. The school offers world-class programs in Boatbuilding and Restoration, Marine System and Composites Technology, and is a destination stop for all who want to see how craftsmen train and how the history of making and building things has occurred. Terry joined IYRS in 2004 as president after more than two decades in the software industry. In 1985, he helped founded The Media Services Group, a software company with multiple products for books, magazines and newspapers and in 2001, he did it again, launching a content and digital asset management startup. A boating enthusiast, Nathan is married and lives in Newport, R.I.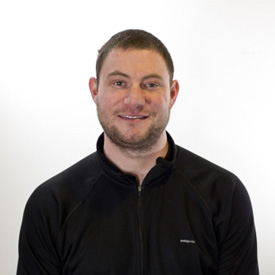 Andy
Posner
, the co-founder of the Capital Good Fund, developed a model for innovative microfinance as a Master's student at Brown University. He traveled to Bangladesh to receive training from Nobel Peace Prize Winner Muhammad Yunus and was inspired to use microfinance as a tool for fighting poverty back at home. Andy's work has been mentioned in Providence Business News, the Providence Journal, the Providence Phoenix, the Federal Reserve Bank of Boston's magazine and Rhode Island Monthly. In addition, he has presented his ideas to Consumer Financial Protection Bureau founder Elizabeth Warren and Rhode Island Treasurer Gina Raimondo. 

Additionally, Andy is a co-founder of Lend for America and a member of its advisory committee, and he is also a member of the national Board of Directors of the Association for Enterprise Opportunity. He has published his ideas in the Huffington Post, Treehugger.com and the Stanford Social Innovation Review, to name a few examples. He was also selected as a 2013 American Express Emerging Innovator (one of 45 globally). Finally, Andy is a blogger, a poet, and in 2005 rode his bicycle across the United States.
Twitter: @cgfund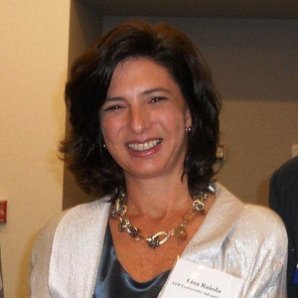 Lisa Raiola
is the founder and Executive Director of Hope & Main, a non-profit culinary business incubator dedicated to providing affordable licensed commercial kitchens to food-based entrepreneurs. In late 2009, while recovering from serious illness, Lisa was contemplating a business to enable people to feed themselves and others in a way that honors and supports the local food system. From this the idea for Hope & Main was born. Lisa was a Clinical Assistant Professor of Community Health at the Brown University School of Medicine. Prior to that she was the founder and Director of the first Ethics Program in Managed Care at Harvard Pilgrim Health Care. In addition to her academic endeavors, she has served in leadership positions in Organizational Development and Institutional Advancement in both Health Care and Higher Education and is presently an administrator at Rogers Williams University in Bristol, Rhode Island.
Twitter: @HopeandMain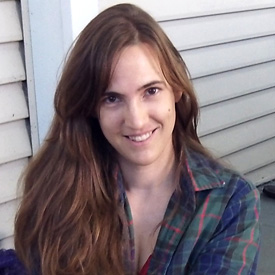 Sarah Schumann
is the creator of Eating with the Ecosystem, which holds dinners that offers a guided culinary tour of a regional ecosystems new venture and aims to encourage us to eat a diverse array of species, rather than depleting our marine resources by consuming the same few fish. Sara fell in love with fishing while teaching English in coastal Chile in 2000. This inspired her to return to RI, complete a degree in Marine Affairs at URI, and to get a job on a lobster boat, the F/V Sandra Lynn, after college. Since then, she has obtained her own fishing license, built a small shellfishing boat and completed a masters in environmental policy. She started Eating with the Ecosystem as a way to refocus conversations about sustainable seafood around local "seafood-sheds" and to cultivate a sense of pride and knowledge among the urban public for the fisheries resources found in our seas.
Twitter: @EatingEcosystem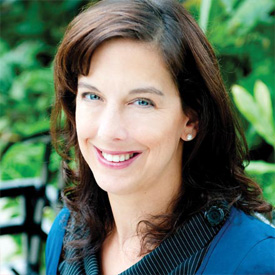 Meg Wirth
is the founder of Maternova and a S.E.VEN fellow and a Cartier Women's Initiative finalist. An innovator at heart, over the last several years she co-developed the strategy for the first global health social venture capital fund with a focus on women's health in low-income countries. Meg has also led the business plan development for a next-generation medical device company with an application in global health. She has worked on women's health throughout her career in areas as diverse as starting a home visiting program for teen mothers in Appalachia to monitoring and evaluating a major Safe Motherhood initiative--funded by USAID and implemented by John Snow International's Mothercare project-- in Jakarta and South Kalimantan, Indonesia. Meg has also worked as a member of the Rockefeller Foundation's Health Equity team and co-edited a major volume called Challenging Inequities in Health: From Ethics to Action. She was a co-author of the UN Millennium Project's final report on child and maternal health. She has a BA from Harvard University and an MPA in international development from Princeton University's Woodrow Wilson School.
Twitter: @maternova