TEDxProvidence 2012 Speakers & Videos
Kipp Bradford - KippKitts
Kipp B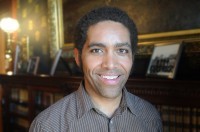 radford is an educator, technology consultant, and entrepreneur with a passion for creating new products as well as finding new applications for existing technologies. His current company, KippKitts, LLC, is an open source hardware manufacturer making an array of tools for engineers and designers. He was the founding CTO of a number of start-ups in the fields of transportation, consumer products, HVAC, and medical devices, and holds numerous patents for his inventions. Kipp co-founded Revolution By Design, Inc, a non-profit education and research organization dedicated to empowerment through technology and co-organizes Rhode Island's mini Maker Faire
Talk: What if Science was the New Football?
Laura Brown-Lavoie
Laura Brown-Lavoie is a spoken word poet from Providence, RI. A newcomer to the national slam scene, she was the 2011 Providence Grand Slam Champion and had the opportunity to perform on finals stage at the National Poetry Slam, where she and her Providence teammates took 3
rd
place. She is also a nationally published fiction and nonfiction writer, who has received several awards and commendations for her work. When she isn't writing, Laura works as an urban farmer, growing food on two vacant lots in Providence, and selling the produce to her neighbors at the Armory Park farmer's market and to local restaurants. While much of her poetry is inspired by her interactions with the urban natural environment, she also writes to interrogate the use of language in politics and the mainstream media, and, of course, to figure out where the heck she is in all of this. She is committed to spoken word performance as a means of fostering creative community in a culture where too often people are isolated from one another in favor of glowing screens. Her mom is a high school English teacher, and her dad is a storyteller, and she takes any opportunity she can to be in rooms full of people where beautiful things are being said out loud.
Talk: The City Soil Speaks
Christopher Bull - Brown University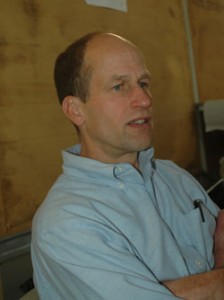 Christopher Bull is trained in mechanical and electrical engineering and material science. For the past twenty years he has been involved in appropriate technology, co-teaching a course at Brown University and co-authoring two books on the subject with Professor Barrett Hazeltine: "Appropriate Technology; Tools, Choices, and Implications" (1998) and co-editor, "Field Guide of Appropriate Technology" (2002). He has developed collaborations with the Design Division of the Rhode Island School of Design, co-teaching design studios for engineering and design students, and working with colleagues there on a variety of design projects.
Peter Gill Case - Truthbox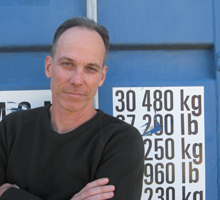 Mr. Case received his Masters in Architecture from the Rhode Island School of Design, and his undergraduate degree from Brown University in Urban Studies. Since founding 
truth box, inc.
, Mr. Case has made an architectural practice based on the broad definition of sustainable design. In some instances, this has led to large-scale mill buildings, the reuse and recycling of buildings and materials complemented by the use of state-of-the-art equipment. In other instances, such as in residential projects, this has translated into using alternative building materials such as straw bales, structural insulated panels, and strategies to improve energy efficiency, such as passive solar design. Mr. Case began sustainable development work in 2004 in order demonstrate to a variety of markets that green, conscientious design enhances the revenue and balance sheet of real estate ventures, and need not cost more than conventional building.
Michael Giroux - Fertile Underground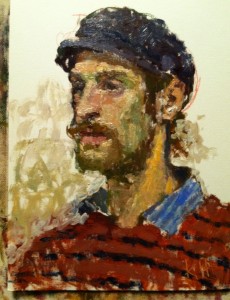 Michael Giroux is a pioneer with strong earth consciousness.  Descended from French settler loggers and other European immigrants, his family trajectories are still in motion, requiring much time in interstate travel on roads, bridges, and tunnels throughout the U.S, where he learned meditation.  His greatest teachers from youth have been forest trees, and in another form, books.  In complete reversal of going advice, he builds himself as a renaissance man, rather than "specializing" in anything.  As such, Michael is a writer, musician, worker, revolutionary, carpenter, anthroposophist, farmer, artist, and father who loves cooking for others.
Jose Gomez-Marquez - MIT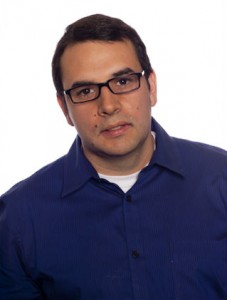 Jose Gomez-Marquez is the program director for the Innovations in International Health initiative at MIT. He leads a team of multidisciplinary team of scientists to design medical devices for developing countries. He is co-inventor of the Aerovax Drug Delivery System, a device for mass delivery of inhalable drugs and vaccines to remote populations and the X out TB program, which aims to increase TB therapy adherence in developing countries using novel diagnostics and mobile technology. Recently, the group has developed the MEDIKit, a series of design building blocks that empower doctors and nurses in developing countries to invent their medical technologies. Jose serves on the European Union's Science Against Poverty Taskforce and has participated as an expert advisor in the President's Council of Advisors on Science and Technology. He is an instructor of MIT's D-Lab: Health, a course on designing global health technologies at MIT. Jose is a 3 time MIT IDEAS Competition winner, including two Lemelson Awards for International Technology. In 2009, Jose was selected to Technology Review's T35, which also named him Humanitarian of the Year. In 2011 he was named a TED Fellow. Born and raised in Honduras he currently lives in Cambridge, Massachusetts.
Bari Harlam - Swipely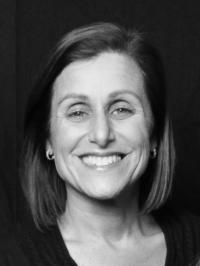 Bari Harlam is the Chief Marketing Officer of Swipely, a technology startup focused on turning credit and debit transactions into a powerful direct marketing engine for local merchants. Bari's prior professional chapters include the corporate world of marketing and the academic world. Bari was most recently  Senior Vice President of Marketing at CVS Caremark and was responsible for leading the launch and development of the ExtraCare loyalty program, over 65 million consumers strong today. Since the inception of the ExtraCare program, CVS/pharmacy earned unprecedented consumer loyalty and ExtraCare helped catapult the retailer to the front line of the industry. Prior to joining CVS Caremark, Bari had a successful career as a faculty member in the marketing departments at the University of Rhode Island and Columbia University's Graduate School of Business.
Aaron Horowitz - Sproutel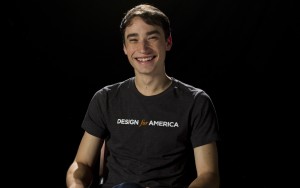 Aaron is a maker; from sculptures to business, he is fascinated with the process of taking an idea from concept to reality.  In his time at Northwestern, he has cultivated a curiosity for the way in which we interact with our surroundings, fueling his passion in design and driving a desire to take a deep dive into the problems which face our world.  He is currently co-founder and CEO of Sproutel, the creator of Jerry the Bear - an interactive teaching toy for children diagnosed with type 1 diabetes.
Talk: Just Start Building!
Maria Kasparian - Edesia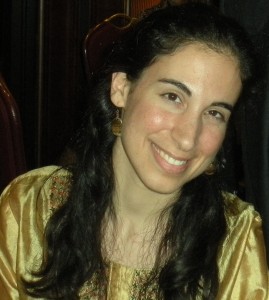 Maria Kasparian is the Director of Operations at Edesia, a non-profit organization based in Providence, RI, U.S.A. Edesia is dedicated to the treatment and prevention of malnutrition for vulnerable people in the developing world through ready-to-use foods (RUFs). The organization produces high quality RUFs, supports research and development to improve products and their distribution, and supports local producers of RUFs in the developing world. Ms. Kasparian's experience includes ecology and conservation work in Madagascar with the School for International Training (SIT), education and public health-focused Peace Corps service in Bangladesh, and capacity-building at a rural development ngo (Street Survivors India) in West Bengal, India, as a William J. Clinton Fellow. She works closely with many international institutions and ngos involved in nutrition programming and has followed Edesia's shipments to both Guatemala and Haiti. She has a passion for drawing more attention to the issues of malnutrition and the life-long importance of having a positive impact in the first 1,000 days of a child's life. Ms. Kasparian holds a Bachelor's Degree in International Relations from Brown University and a Master's Degree in Public Administration in International Public Service and Development from Rutgers University.
Katherine Lucey - Solar Sister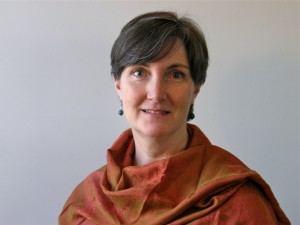 Katherine Lucey is the Founder and Chief Executive Officer of Solar Sister
www.solarsister.org
, a social enterprise that provides access to clean energy in developing countries through an innovative market based, women-centered distribution program. Katherine brings 20 years investment banking and non-profit leadership experience to her role as social entrepreneur. She has been named an Ashoka Changemaker and a winner of Social Venture Network 2011 Innovation Award and a Global Social Benefit Incubator Fellow for 2011 at the Santa Clara University Center for Science and Technology.
Jen Silbert - Innovation Partners International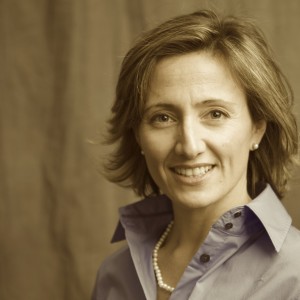 Co-founding Partner of Innovation Partners International (InnovationPartners.com), Jen has an unshakable belief that people can create anything. Add this to her love of convening and community engagement and you can find Jen facilitating large scale transformation efforts near and far—in rural Amerindian villages, cities, schools, government agencies, and Fortune 500 companies. Jen brings 20 years experience teaching and applying strength-based approaches to planning and design, like Appreciative Inquiry (AI), for partnership and alliance building, strategic planning, culture transformation, and stakeholder engagement.  Among her clients are the United Nations Development Programme, the US National Intelligence Community, Neighborhood Centers Inc., and the Rhode Island Department of Education.  Prior to founding Innovation Partners, Jen was a management consultant for Bearing Point (formerly KPMG Consulting), EDS, PriceWaterhouseCoopers, and IBM.
Talk: Breaking The Rules and Finding Worth.
Jack Templin - Betaspring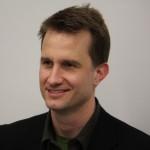 Jack is a founder and partner of Betaspring. He is also the CEO of Lockify, an online security as a service company. Prior to moving to Rhode Island from New York City, Jack was a Lead Strategist at iXL (now Microsoft), and co-founded Arc, a venture-backed consultancy widely recognized as a leader in the field of customer experience design. As a Co-Founder of Providence Geeks and RI Nexus, Jack plays a leading role in Rhode Island's burgeoning info-tech and digital media sector. He sits on the board of the RI Economic Development Corporation and the Providence Economic Development Partnership. Jack is a graduate of Middlebury College with a B.A. in Economics., and has a Masters from New York University's Interactive Telecommunications Program (ITP). He has served as an adjunct faculty member at both ITP and Columbia.
Christine Malecki West - KITE Architects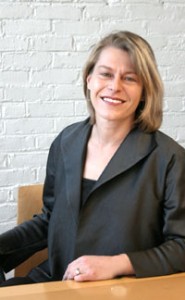 Christine Malecki West is excited to be a part of the unique creative community that makes Providence special and is a firm believer in environmentally and economically sustainable urban neighborhoods. Christine extends her interest in vibrant cities into community service. For the City of Providence, she serves on the Building Board of Review, the Downcity Design Review Committee, the Environmental Sustainability Task Force, and has participated in the stakeholder work sessions for the rezoning of Providence's Knowlege District including the I-195 parcels.  She also serves on the the Board of Trustees of the Providence Revolving Fund and the Providence Preservation Society.
Samuel Zipp - Brown University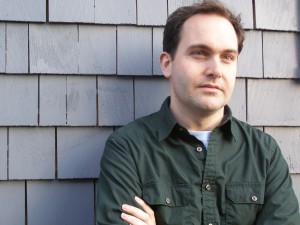 Samuel Zipp is a cultural, intellectual, and urban historian with particular interest in 20th century cities, the built environment, United States history since World War II, and nonfiction writing. He has written articles and reviews for a number of publications, including The New York Times, The Washington Post, The Nation, Reviews in American History, The Baffler, Metropolis, American Studies International, Southern California Quarterly, Cabinet, and In These Times. He earned his Ph.D. in American Studies from Yale University. His book
Manhattan Projects: The Rise and Fall of Urban Renewal in Cold War New York
 is available from Oxford University Press.
The Mighty Good Boys
"The Mighty Good Boys are tons of fun, wildly entertaining performers. They tend to make quite a ruckus. And their music ain't bad either." - Larry Luvzit